Immigration Visa Attorney Blog Has Just Posted the Following: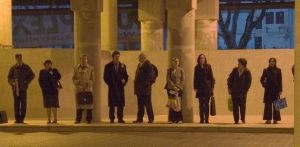 Major news for relatives of legal permanent residents who have been patiently waiting for their petitions to become current. The Department of State reported in the
September 2010 visa bulletin
that applicants who are spouses or children of greencard holders (filed as late as January 1, 2010) can now be processed for greencards. This is true for applicants from all countries except Mexico and the Dominican Republic, whose priority dates aren't far behind either: January 1, 2009.
What is a a "priority date," you ask? A "priority date" is a legal term of art that can be exceedingly hard to explain (especially in a blog), but I'll try. Let's start with basics. There is a quota on how many immigrants can come legally to the country per year. Imagine the quota like it is a long line of people lining up for a greencard. The people at the front of the line are those whose relative petitions were filed earliest, ie those with the earliest "priority date." A priority date is established on the date that your petition is received by the USCIS. Of course, the earlier your priority date, the sooner you can later ask for greencard status. Generally, priority dates always move forward, but these dates can also go backwards, and if applications aren't received by USCIS before this "retrogression" happens, applicants are back to the waiting game.
In the past month, the (F2A) priority date in the the family-based second preference category (ie for spouses and children of greencard holders) advanced from March 2009 to January 2010! This has made an incredible difference to those who have been waiting to be reunited with their spouses and children, rather than expecting a year or more of wait, this category of new immigrants can now start processing their greencard applications. If you would like assistance in making sure that your application can be made as quickly as possible, contact the attorneys at Fong & Chun, LLP before those dates retrogress. --ecf
More...